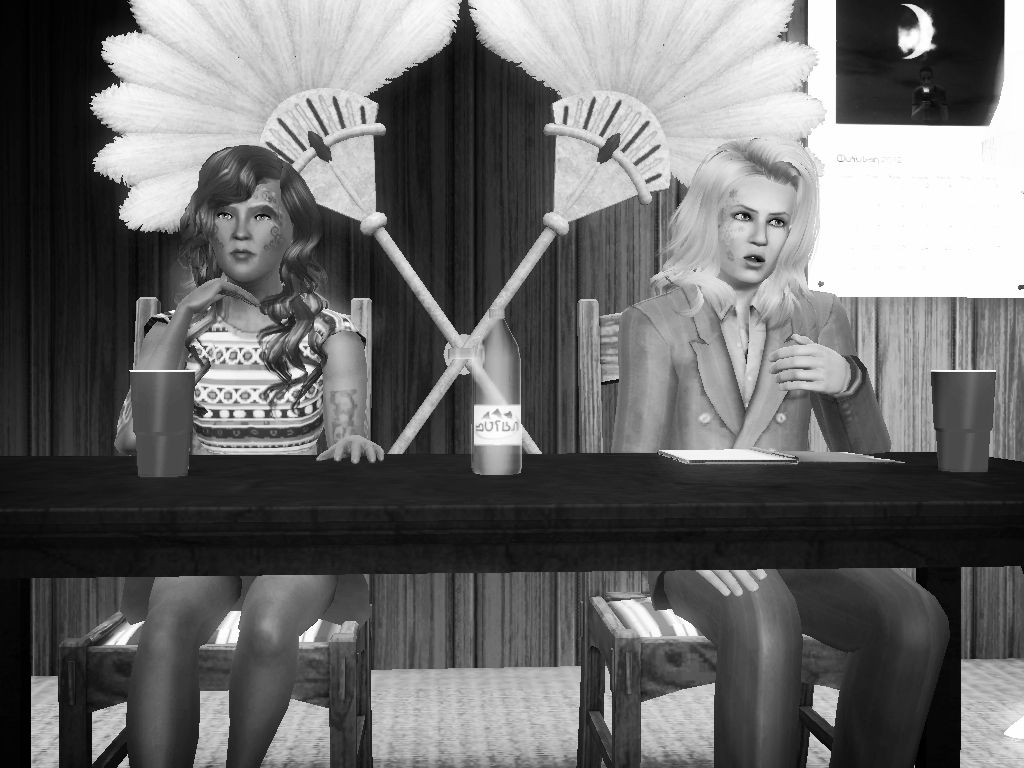 IT'S a rare occurance to have Krazy Kaity put herself in the spotlight, and even rarer to have her beau, Winter Snow in attendance at the same time, so imagine our excitement at yesterdays press release!
The release was officially to announce the arrival of the seasons, but if you wanted to read about that you'd be reading a broadsheet, wouldn't you? So, of course, we asked all the questions you want to know the answers to!
As it turns out, Mr. Snow knew nothing of Kaity's past life, and we're wondering if that means trouble ahead. We all know by now that our Kait is a firecracker, and it's only a matter of time before sparks fly again.
Winter doesn't believe in love at first sight, it would seem, and his avoidance when we bought up marriage tells us he's either thinking this is a fling, or planning a top-secret proposal. We're secretly hoping for the second. Although Kaity makes great news, seeing her adapt to married life is something I'm sure we'd all like to see. We've watched her go from wild, outragous single teen mother, to unhinged sexual demon, and family life would be a nice change. Winter also mentioned that he wasn't fond of the spotlight, and that although he and Mattell live apart, their son recieves attention from both on a regular basis.
We hadn't planned on asking Kaity about Mr. Farrah's rampage, we all know what a sensitive topic that is for the whole town, but a reporter from the Appaloosa Gazette broached the subject anyway. We thought Kaity handled it well, she didn't say much, and unfortunately that one journalist ruined it for the rest of us as she was unwilling to speak after that. She iterated that her children were safe, and answered "No comment." when the subject of the twins father was bought up. We watched Mr. Sekemoto's face closely as this was asked, but his expression remained unchanged and we didn't gain much.
The conference came to an abrupt end as The Riverview Mail accused Kaity of being a fraud and basing her career on lies. Unsurprisingly she walked out, and DJ Lazy stepped in to officially end the session.
Is she a fraud? We've heard nothing but good reviews about her small psychic business, and haven't heard the rumours the reporter referred to. What are your views? Have you heard these rumours? Have you experianced Kaity's psychic expertise? We'd like to hear from you to settle this once and for all!